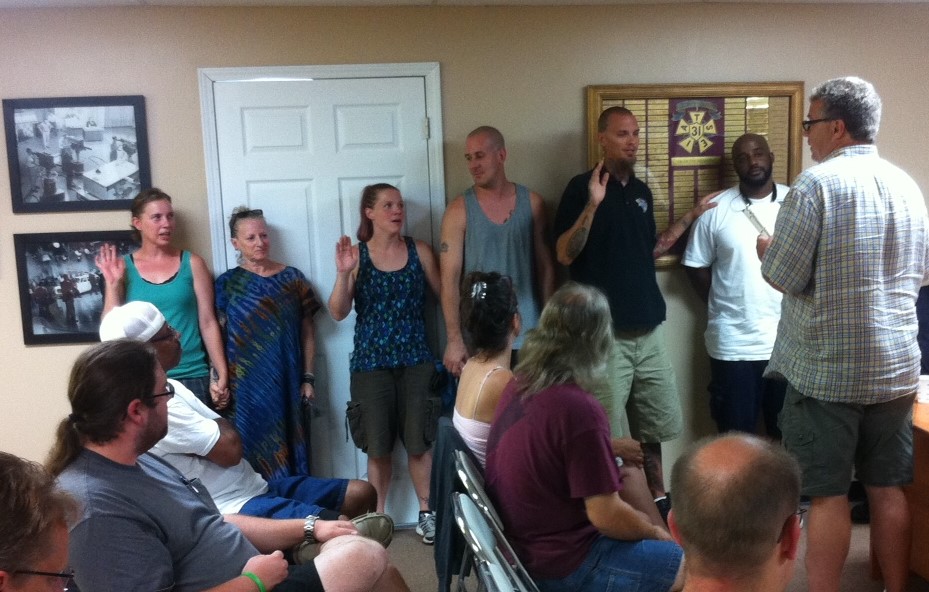 During the July meeting Sisters Bobbie and Jamee Ferriss and Brother Jason Bingham were sworn in as Journeymen members.

Jamee Ferriss has been working with Local 31 since 2003. She became an Apprentice in 2014. Jamee works primarily at Bartle Hall for George Fern, and Liberty Expo. In her off time she enjoys painting and crafts.

Bobbie Ferris also began around 2003 and became an Apprentice in 2014. She spends much of her time at Bartle Hall decorating. Collectively she and Jamee are know as the "Agam Rangers" specializing in putting together complicated agam displays. In her spare time Bobbie chases after her two-year-old daughter Annika and nine-year-old son, Draven.

Jason Bingham started in the local around 2006 and became an Apprentice in 2014. Jason works as a rigger and ground rigger and on the electrics crew for the ballet. Since 2007 he has worked for Renaissance Management traveling out-of-town several times a year to set up booths. After hours, Jason enjoys his motorcycle and mountain biking.

Please take a moment to welcome our new Journeymen members!

Brother Webster has worked with the International and InfoComm to bring AV training to Kansas City in January. We will post more information about sign-ups, dates and times as it becomes available. To learn more about the collaboration between IATSE and InfoComm check out our links under the "Education" tab.